ISLAND LIGHT FESTIVALS
ARTiculate's most recent Island Light Festival, 2022: A Wider World:
11-26 February, St Mary's, Isles of Scilly
With the theme of MIGRATION, our 2022 Island Light Festival brought light and warmth to the darkest time of the year on the Islands, joining everyone in a magical shared community celebration that lasted for several weeks during the worst winter storms to blow through for many years.
By kind permission of the Chaplaincy, our
final celebratory event
took place in the big church after strong storm winds prevented the planned procession, and marked by a host of beautiful lanterns of migratory birds, stars and more created by the school and community working with our artist team, along with some specially written songs, and a cake sharing in the Pavilion afterwards.
With huge thanks to Arts Council England, FEAST, The Edward McDonald Trust, Five Islands Academy, I
sles of Scilly Steamship Co,
Isles of Scilly Chaplaincy, St Mary's Library, IOS Police, Co-op Community Fund and Islands' Partnership for their kind support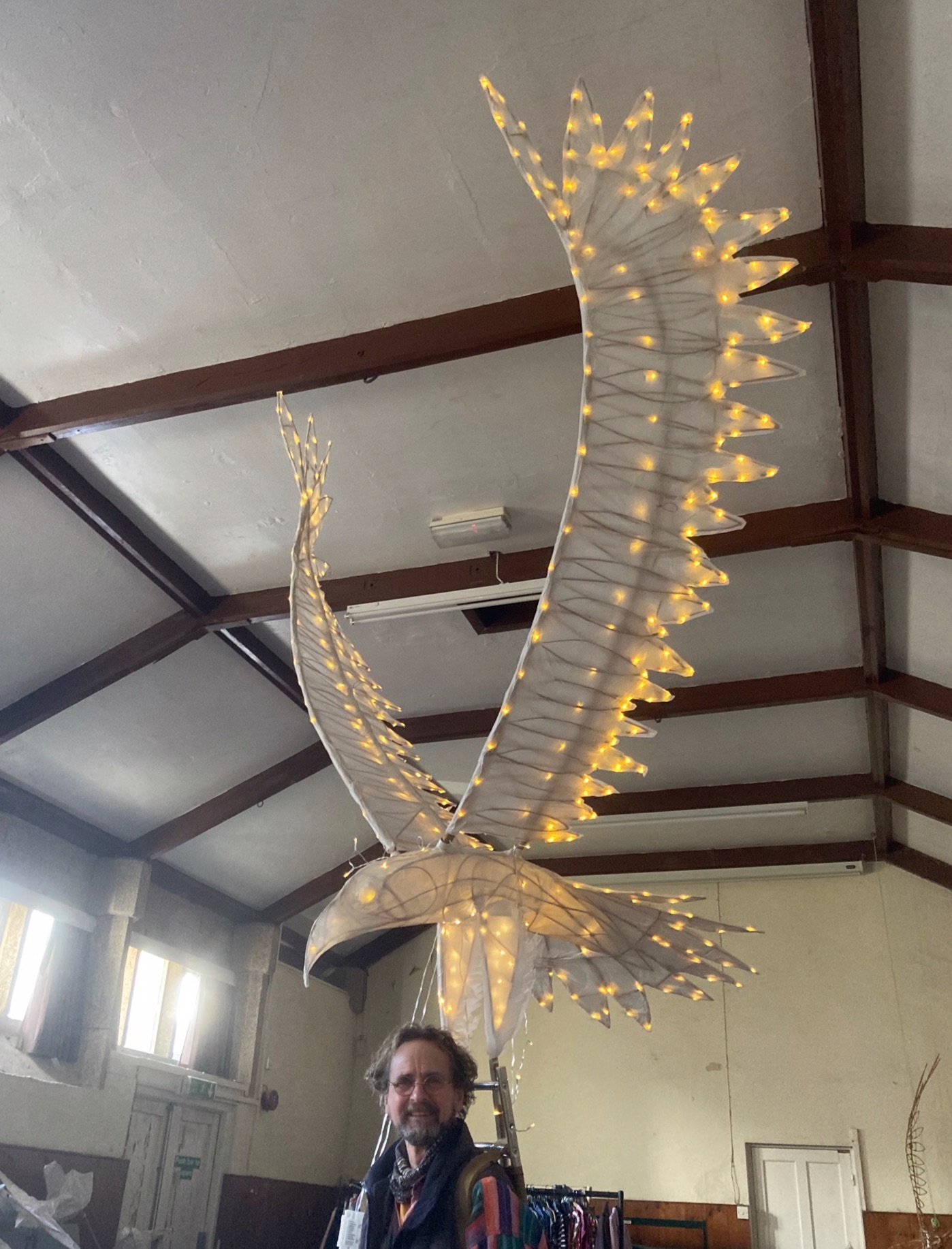 Island Light Festivals - the background
Since 2012, ARTiculate have worked with a variety of partners and community members on the Isles of Scilly to create and share a series of wonderful Biennial community arts festivals there. The Island Light festival began life initially as an arts-based community Feast, timed to illuminate and lift people's spirits in the darkest part of the New year, when the Islands can feel very remote, and isolation can be a challenge for Islanders.
Our 'LIFE LIGHTS' Island Light Festival in February 2020 involved hundreds of local people aged from 1 to 90, and celebrated the incredible life preservation heritage of the Islands and the unique place that this aspect of life holds in their culture.
Supported by Arts Council England, FEAST, Isles of Scilly Steamship Community Fund & Innes Architects, and working with the Five Islands Academy, St Mary's Library, Scilly Chaplaincy, Islands' Partnership, Phoenix Studios, St Mary's Brownies and a host of other community members and organisations, ARTiculate carefully planned and delivered a much-needed two weeks of community and schools arts & creative activity to the Islands, shining a lovely light on Island life during some spectacular stormy weather, and bringing everyone together in a heart-warming shared celebration of their community and heritage.

A splendid schools Project week involved every child in the school apart from Year 11s, building wearable willow sculptures, researching their Island
and with a schools sharing at Carn Gwavas on February 14th with gig racing across the school hall, stories, shanties and rap,
This was followed by a fantastic illuminated community celebration on St Mary's on February 22nd, 2020, which brought together hundreds of wonderful local creations, large and small, some of them unique wearable ships, lighthouses, and buoys, for a very special procession through the streets of Hugh Town, and culminating in a fabulous and unforgettable cake finale!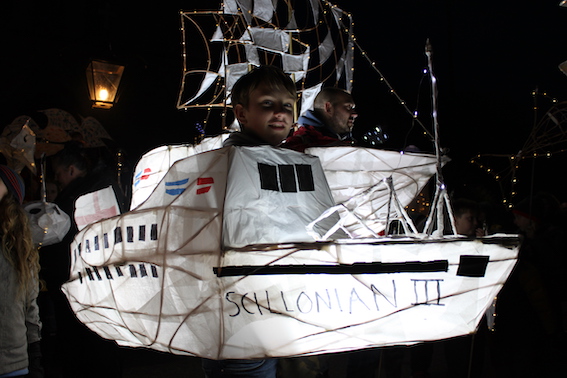 A history of Island Light Festivals
The Isles of Scilly 'Island light festival' was first brought to life in February 2012, in response to many local requests for an Islanders' event during the long winter months. With financial and practical help from the Council for the Isles of Scilly, Isles of Scilly Chaplaincy, IOS Steamship Company, Five Islands School, St Maray's Library, the Museum, and many local residents, ARTiculate were able to take a small team out to St Mary's for a week of workshops, culminating in a grand lantern parade through Hugh Town. The festival was so well received that it was agreed by one and all to plan for a biennial event, varying the flavours each year, always around a theme that resounds with the Isles.
In 2014 the Isles were dealing with a huge rat problem that threatened the diversity of the local birdlife - so naturally, this decided the theme... illuminations of a giant rat being chased through the streets by a flock of wild birds!
We were also joined by members of 'The Fisherman's Friends' from North Cornwall, and Scillonian 'Bone Idle' shantymen, who raised the roof of the Bishop and Wolf for a special festival open mic night.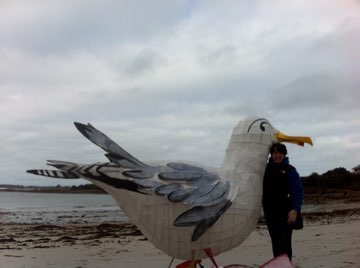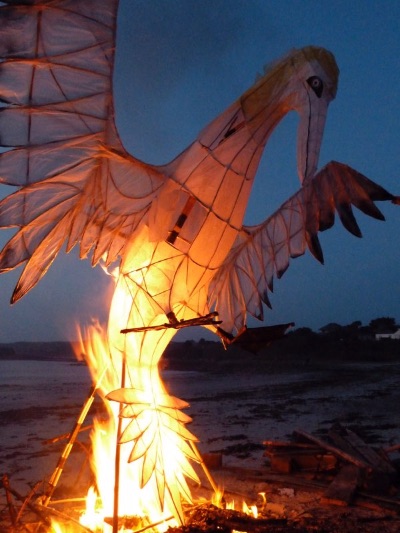 2016's theme was 'Following their Footsteps' - looking at migration of all types; another marvellous collaboration with Five Islands school and local mainland illustrator & artist Peter Ursem, and with animation and shadow puppetry playing a great part in the week's celebrations.
2018 was very lean for funding but local artist Imogen Bone - now a Core ARTiculate artist - stepped up and ran a small, beautifully crafted festival to keep the ILF momentum going.
Since the first ILF we have been able to secure funding from Arts Council England, FEAST Cornwall and Co-op Community Fund, along with a host of small sponsors, which has enabled us to build on each festival in our learning and understanding of the community of Scilly, its uniqueness and creativity, and the lovely creative activities we have been able to develop and run.